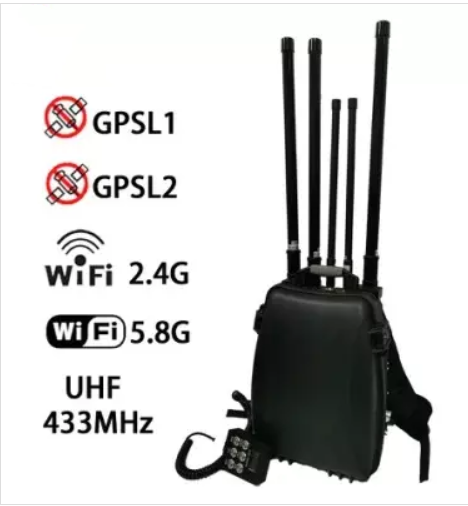 What is wireless signal Jammers ? The signal Jammers is designed to block communications between two RF Wireless equipments like Mobile phones and Cellular base station, VHF/UHF Walkie-Talkie, GPS, WiFi 11 a/b/g/n, WIFI, SAT Cell phones, GSM 3G 4G 5G, Radio Phones, Drones UAVs or Remote Controls without interfering with other communication systems.

Principle of operation: Jammer radiate barrage signal at the frequency band used for RF base station down-link transmission. RF devices within Jammers coverage area are unable to decode base station signals and they switch to NO SERVICE mode.

Who uses Jammers ?
Acoustic: Theaters, Cinemas, Schools, Libraries, Concert halls, Studios, Restaurants, Religious places, Museums, Universities etc.
Safety: Meeting Rooms, Hospitals and medical clinics, Airports and vehicles, Computer rooms, Laboratories, Petrol stations.
Security: Police forces, Military, SWAT, Border protection, public events protection, Anti-drug and Anti-terrorist Units, Security Services, Bomb squads, Courts, Banks, Embassies, Customs, Prisons, VIP, protection of property etc
Signal Jammers
Drone Jammers
5G Jammers
4G Jammers
2.4GHz Jammers
5Ghz Jammers
GPS Jammers
RC Jammers
Prison Jammers
Bomb Jammers